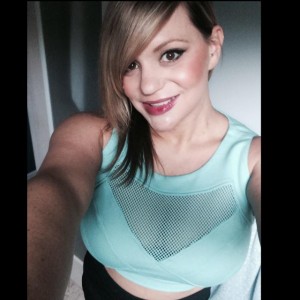 Hello & Welcome to my site!
I'm Ali and I am a new mama living in Eastern Connecticut. I'm a mother, girlfriend, career woman, social butterfly & fashionista!
I was inspired to start a blog after having my son. Motherhood is a beautiful, crazy roller-coaster and I wanted to document my experience and share it publicly.
On top of becoming a mother in 2014, I also turned the big 30! Saying goodbye to my 20's was tough (Sigh, goodbye to the club shirts, whipped cream vodka and last minute trips to Vegas. Hello midnight feedings, dirty diapers and yoga pants)
But I quickly realized that life and motherhood was going to be what I made it. And although there is a lot of sacrifice…it's WORTH IT. And seriously, I still go out, visit friends, take trips, put my make-up on..with Hunter and IN HEELS. (And probably with baby spit up on the back of my dress.) So BOO to the people who told me I would be living in yoga pants, pulling my hair out and in bed by 8:00 P.M. Life is beautiful and having a baby only enhances it.
So enjoy my site. I hope it inspires you, excites you and and ultimately shows you how beautiful motherhood really is. It's a gift from God and I am truly blessed.
Cheers,
Alison