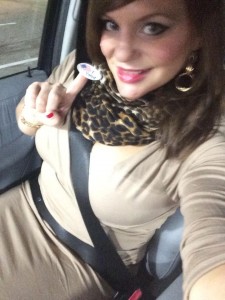 Happy Hump Day, Mama's!
Well, yesterday was Election Day and I was determined to get out and VOTE! Of course, what was once an easy task now involves much more. But Hunter, Daddy and I all made it to the polls and I am happy I played my part.
We had a tight governor's race here in Connecticut and no matter what your political beliefs are, it's important to get out there and VOTE. It was a very close race. And if you do not vote, you really can't complain.
It's interesting, I used to think about the present when it came to politics, the here and now. But now I think about the future, my son's future, this country's future.
I hope we are making the right decisions for our little ones.
Ciao!
Alison