Greetings from a VERY Snowy New England,
Whether you are a lover of snow or not, sometimes we all need a snow day. Today, we all have an excuse to lounge around in our pajamas, cook some comfort food and maybe squeeze in a little reading time. ( I have been reading Gone Girl for about 2 months, simply unacceptable. Maybe today I will finish… fingers crossed. )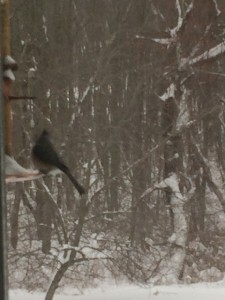 Hunter is only 4 months old, so no winter activities for my little guy. But I love seeing photos of kids playing in the snow. It reminds me of my childhood here in Connecticut. I cannot wait until we can take Hunter sledding, skiing and snowmobiling – nothing better then New England in the winter, simply beautiful!
Here is my top 5 list of FUN things to do on a snow day!
Unleash the crockpot. You know, the one your Aunt bought you for your bridal shower? It has been collecting dust for too long. There are so many fabulous things you can make with basic ingredients in your kitchen. My Crockpot experiment? A rotisserie chicken, no fuss, no mess and ready in 5 hours. I have all day long to wait. We are not going anywhere.
Curl up on the couch and read a book. We all have a book we have been dying to read. I have a Kindle, but there is nothing like a REAL book. Reading is relaxing and gives us mom's an opportunity to escape. And it pairs FABULOUSLY with a cup of hot chocolate. So hand the baby over to dad, and find a little hiding spot. Go…now!
Bake cookies! Need I say anymore? Your kids will thank you, your hubby will thank you and then you can take the rest to work tomorrow, so you don't feel tempted to eat them all week. Plus, who doesn't love baking with mom and licking the spoon? ( Do kids still do that? I sure do)
Spa Treatment. Winter can be harsh on our hair and skin. A snow day is a great opportunity to give your body a little extra oomph. For my lips, I create a little sugar scrub with coconut oil and granulated sugar. Rub the mixture on your lips then rub your lips together. Any dead skin cells come right off and will leave your lips silky smooth. Coconut oil is also great for your hair. Rub some oil on your split ends, let it sit for a few hours and shower. You will be amazed at how silky and shiny your hair will become.
Write a letter. Yes, a letter. It seems unheard of these days with emails and texts. But it is something I actually enjoy doing. It can be something as simple as a card to a loved one or a note to an old friend. You will feel good when you send it and the recipient will be even happier when they receive it. (Love letters are fun too – slip it under your sweetie's pillow) xo
Most importantly, enjoy this day with your family! These are the type of days you never forget. So kick back, relax and enjoy, once you're done shoveling yourself out! hah!
Here are some pics from our snow day.
Ciao,
Alison